Our core focus is Corporate Training, Empowering Workshops and personal one on one sessions helping people reduce stress and relieve their other symptoms.
Managing Director/Executive Coach/Practitioner/Spokeswoman:  Verona Rochat Smith
Consultant: Claudine Shevel
Executive Coach/Facilitator/Practitioner: Pamela Stone
---
VERONA ROCHAT SMITH
Managing Director/Executive Coach/Practitioner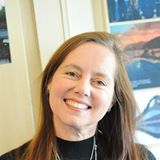 Verona Rochat Smith completed a BA degree with English and Psychology majors. She has a post graduate diploma in Higher Education and a Diploma in Personal & Business Financial Management. After careers in teaching, corporate training and managing several successful businesses, she changed course.
As a deeply compassionate and caring person, she wanted to make a difference and help people realise their innate potential. Her passion is human development and specifically what motivates people and enables or prevents them from living the lives they desire. Over the last decade she has furthered her education in complimentary and alternative self-healing. She is qualified as a:
Stress & Trauma Therapist Level 2 TRE Practitioner – trained by founder David Berceli, Clinical Social Worker (PhD)
Master Hypnotherapist – trained by the South African Institute of Hypnosis ( Internationally recognised SAIH)
Parts Therapist – trained by the South African Institute of Hypnosis (Internationally recognised SAIH)
Jikiden Reiki Practitioner – trained by Reiki Master from the Japanese Jikiden Reiki Association
Teacher/Energy Medicine Facilitator – trained by MMS International
She became acutely aware that unresolved emotional issues, subconscious programming, stress and trauma are subtly driving people without their conscious awareness. Her training covered extensive research on the stress response and the effects / impact of stress on the mental, physical and emotional well being of a person. Stress, now recognised as the 21st Century epidemic, has a detrimental effect on health and can cause a person to under-perform in all aspects of life.
Verona opened a private practice and has been running a Wellness Centre for many years, facilitating her clients towards well being through simple self-help tools that yield incredible results as experienced by her clients and herself. As a result of her experience and working with many corporate clients, she developed a unique, highly effective stress management training course that yields profound results. It also came to her attention that many women were experiencing similar, frustrating challenges that prevented them from realising their full potential. Subsequently, she and her colleagues, Claudine and Pam, have developed a course to empower women.
Verona's passion and commitment is to introduce these simple self-help methods to the corporate environment and women's groups, in order to create a win win situation for both employers and employees, as well as empowering women along the way. She believes that companies have a moral obligation to address the occupational health and well being of their employees in order to have happy, high performing and effective people in the organisation. Verona realises evidence is growing that gender equity is not just politically correct window-dressing, but good business. Her beliefs were proven through a company-wide study which found that those with equal number of women and men in management roles delivered profits more consistently than those dominated by men.
---
CLAUDINE SHEVEL
Consultant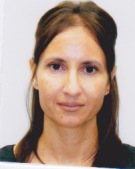 Claudine Shevel has a Bachelor of Accounting degree from UNISA and an Associate Degree in Fashion Buying and Merchandising from the State University of New York. She has lived and worked in London, Paris, New York, San Francisco and San Diego,  working for Marie-Claire Magazine, Giorgio Armani and Calvin Klein in the USA. She has also been the marketing manager for the Polo Brand SA.
She has had 20 years of experience in the Fashion Industry which includes having started Namasté Yoga & Exercise Wear which has kept her busy most recently. Her many years of routine yoga and dealing with woman has made her aware of the body and the many alternative ways to heal.
Claudine has practiced TRE for eight years. She continues to use TRE regularly to keep her body and mind in a state of balance and calm.
Claudine is in the process of qualifying as a TRE Practitioner. We welcome her business expertise / administrative experience and value her highly organized, efficient and professional input and guidance.
---
PAM STONE
Executive Coach/Facilitator/Practitioner
Pam Stone has been in the medical field as a registered General Nurse, Midwife and Nurse Educator for many years. Her concern about a more holistic approach towards general health developed her interest in Complimentary Medicine and she committed to several years of further study and today is a Certified Wellness Coach, Certified ILS Life Coach, Practitioner of Ericksonian Hypnotherapy, NLP & HNLP Practitioner, Certified TRE Level 2 Practitioner and Access Bars Practitioner.
Pam has been in private practice for 8 years. Pam says "I am available to facilitate your change to become the person you are truly meant to be. I will help you by using the following tools at my disposal":
Humanistic Neuro-linguistic Psychology to help create excellence in your life.
By using the Authentic Self Empowerment process I help you overcome negative mindsets helping you to reach your full potential.
Wellness coaching and Inner Life Skills coaching will shift your perspectives helping to improve on your situation and achieve your goals.
I use Permissive Hypnosis to teach choice and find resources within your own personal history, enabling you to drop any unwanted habits and make the changes which you so desperately want.
I teach Trauma Release Exercises to empower you to attain a sense of harmony and balance where the cumulative effects of stress or trauma have taken its toll.
I will use the Access Bars and processes to deeply relax you and shift you from a place of feeling stuck to a place of choice and possibility.
Pam's training and years of experience in the medical field position her as a professional.  She is wise, dependable, supportive and a caring person coupled with her experience as a practitioner facilitating wellness in the corporate world. Pam has recently joined the team as Executive Coach,  Practitioner and Facilitator and we welcome her expertise, experience and support as part of the team.